November 26, 2023 |
Ciara Girard
Gathering with loved ones during the holidays becomes even more memorable when sharing homemade meals, crafted with care and tradition. The warmth of a home-cooked feast is elevated by the joy of togetherness, and pairing these delightful dishes with carefully selected wines adds an extra layer of festive delight!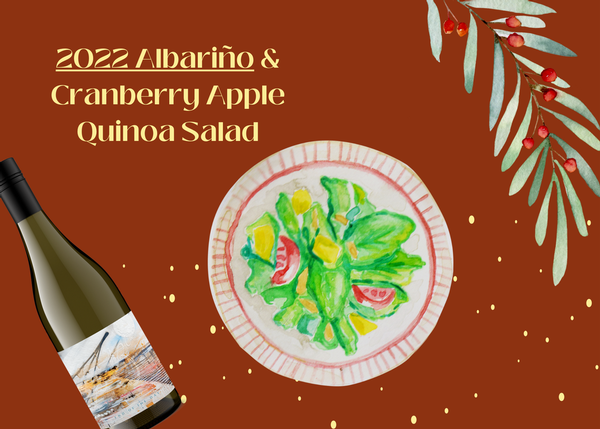 Ingredients
Directions
In a medium saucepan over high heat, bring water to a boil. Add quinoa and reduce heat to medium. Cover and simmer until water is absorbed and quinoa is softened about 15 minutes. Remove from heat. Fluff with a fork, then add cranberries on top. Cover and let steam for 5 minutes.

Meanwhile, place kale in a large bowl; season with 1 teaspoon salt. Massage kale with your hands to combine, for about 1 minute. Add quinoa, cranberries, apples, onion, pecans, and feta to kale and toss to combine.

In a small bowl, whisk mustard, oil, honey, lemon juice, and red pepper flakes; season with salt and black pepper.

Pour dressing over salad and toss to combine.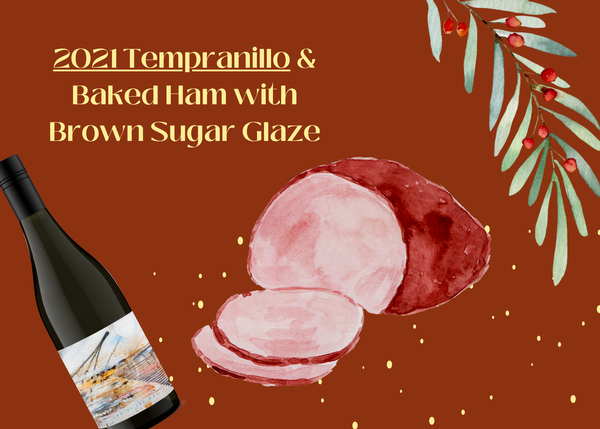 Ingredients
1 spiral cut ham with bone-in approx 7-9 pounds

2 tablespoons dijon mustard

¼ cup pineapple juice or orange juice
Brown Sugar Glaze
Instructions
Preheat oven to 325°F.

Combine dijon mustard and pineapple juice. Brush over ham.

If your ham has a plastic disk on the bone, this should be removed and discarded. Place the ham, flat side down in a roasting pan, and cover tightly with foil. Roast for 12-15 minutes per pound (or according to package directions).

Meanwhile, combine glaze ingredients and bring to a boil. Turn the heat down and simmer for 2-3 minutes. Cool.

15 minutes before ham is done, remove from the oven and turn the oven up to 425°F.

Brush with glaze and return to the oven until the glaze is caramelized and the ham has reached the safe cooking temperature.
Notes
If you purchase a smoked ham, that has been cooked, be sure to check the package to ensure it says it is "fully cooked". If your ham is fully cooked on the package (as most spiral hams are), it will need to cook to 140°F (basically just to heat it).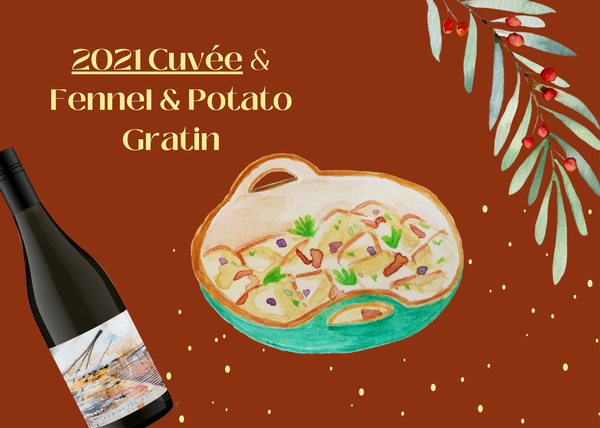 Ingredients
3 tablespoons butter

1 shallot, sliced

1 garlic clove, minced

2 tablespoons all-purpose flour

1 1/4 cups half-and-half

1/2 (10-oz.) block sharp white Cheddar cheese, shredded

1/2 teaspoon salt

1/4 teaspoon freshly ground pepper

1/8 teaspoon ground nutmeg

2 large baking potatoes (about 2 lb.), peeled and thinly sliced

1 small fennel bulb, thinly sliced

Garnish: rosemary sprigs
Directions
Preheat oven to 400°. Melt butter in a heavy saucepan over medium heat. Add shallot; sauté 2 to 3 minutes or until tender. Add garlic, and sauté 1 minute.

Whisk in flour; cook, whisking constantly, 1 minute. Gradually whisk in half-and-half; cook, whisking constantly, for 3 to 4 minutes or until thickened and bubbly. Remove from heat. Whisk in cheese until melted and smooth. Stir in salt and the next 2 ingredients.

Layer potato and fennel slices alternately in a lightly greased, broiler-safe ceramic 2-qt. casserole dish. Spread cheese sauce over layers. Cover with aluminum foil.

Bake at 400° for 50 minutes or until potatoes are tender. Remove from oven. Increase oven temperature to broil with oven rack 5 inches from heat. Uncover the dish, and broil for 2 to 4 minutes or until golden brown. Garnish, if desired.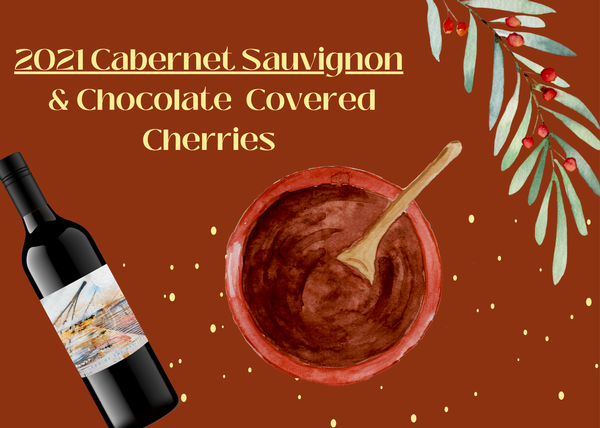 Ingredients
2-1/2 cups confectioners' sugar

1/4 cup butter, softened

1 tablespoon 2% milk

1/2 teaspoon almond extract

2 jars (8 ounces each) of maraschino cherries with stems, well-drained