Owen Bargreen - 2023 Wine Review
Dr. Owen Bargreen is the founder/executive editor of OwenBargreen.com, formerly Washington Wine Blog. He is a clinical psychologist and has his private practice in the Seattle area. Dr. Bargreen is a Level 2 Sommelier from the Court of Master Sommeliers and a former editor at world-recognized wine publications Vinous and Decanter.

He has been writing about wine for more than ten years and has reviewed thousands of wines from around the world. Owen has also traveled extensively in Washington, Oregon, and California, as well as throughout wine regions of the world, including the Bordeaux and the Rhone Valley in France, Spain, Germany, and Italy. He speaks German, Italian, and English.
2022 Caliza 'Kissin' Cousins' White Wine- This edition of the 'Kissin' Cousins' includes 38% Viognier and 32% Grenache Blanc with smaller parts Picpoul and Roussanne. It is viscous and marvelously textured with bright underlying acidity and good weight. Kiwi, sweetened gooseberry and green melon flavors combine with copious minerals and salted nut undercurrents on the palate. Enjoy this complex white wine now and over the next seven years. Drink 2023-2030- 93 points
2021 Caliza 'Kankret' Grenache- This 2021 edition was aged entirely in concrete tanks and utilizes Grenache clonal selection 362. Deep and concentrated on the palate, this shows Mandarin orange rind flavors that mingle well with ripe strawberry, red currants, and shades of stony soils. Very juicy and delicious, this is already beautifully evolved stuff that will live on for at least another ten years. Drink 2023-2033- 94 points
2020 Caliza 'Azimuth' Red Wine- The 2020 'Azimuth' combines mostly Mourvèdre (44%) with smaller portions Grenache and Syrah. Smoked meats, lavender and dense dark fruits mark the nose. The palate is fresh and beautifully textured with a rich mouthfeel. Loaded with boysenberry and black cherry cordial flavors, with smoky and herbal accents, this is delicious wine that has already hit its stride. Drink 2023-2033- 94 points
2020 Caliza Syrah- Aged in mostly new French oak (70%), the 2020 Caliza Syrah offers black olives, blackberry jam, cigar ash and shades of citrus blossom on the palate. Neatly textured and dense, with a killer mouthfeel, enjoy this beauty now and over the next eight plus years. Drink 2023-2031- 93 points
2019 Caliza 'Cohort' Red Wine- Always one of the unique wines of Paso Robles, this 2019 edition of 'Cohort' includes mostly Petite Sirah (65%) with smaller parts Mourvèdre and Syrah. Aged for 18 months in 50% new French oak, this delivers concentrated blueberry compote, mocha, tar and black licorice flavors, with salty and stony undertones. Very dense, yet showing bright underlying acidity, enjoy this beautiful wine now and over the next eight plus years. Drink 2023-2031- 94 points
2020 Caliza 'Companion' Red Wine- A wine inspired by Provençale reds, the 2020 'Companion' is equal parts Syrah and Cabernet Sauvignon that was stored for 18 months in new French oak before bottling. Rich dark currants collide with smoked brisket, black olive tapenade and copious minerals on the palate. Really fresh and lithe, with a smooth mouthfeel, this is outstanding to savor right now and over the next seven plus years. Drink 2023-2030- 93 points
---
Check out Owner/Winemaker Carl Bowker, and Associate Winemaker Andy Neja on The Tin City Podcast HERE! You can also search on your choice podcast streaming service.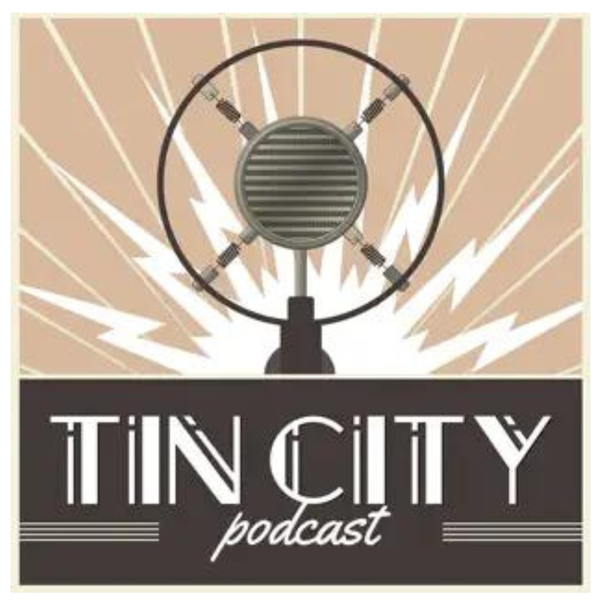 ---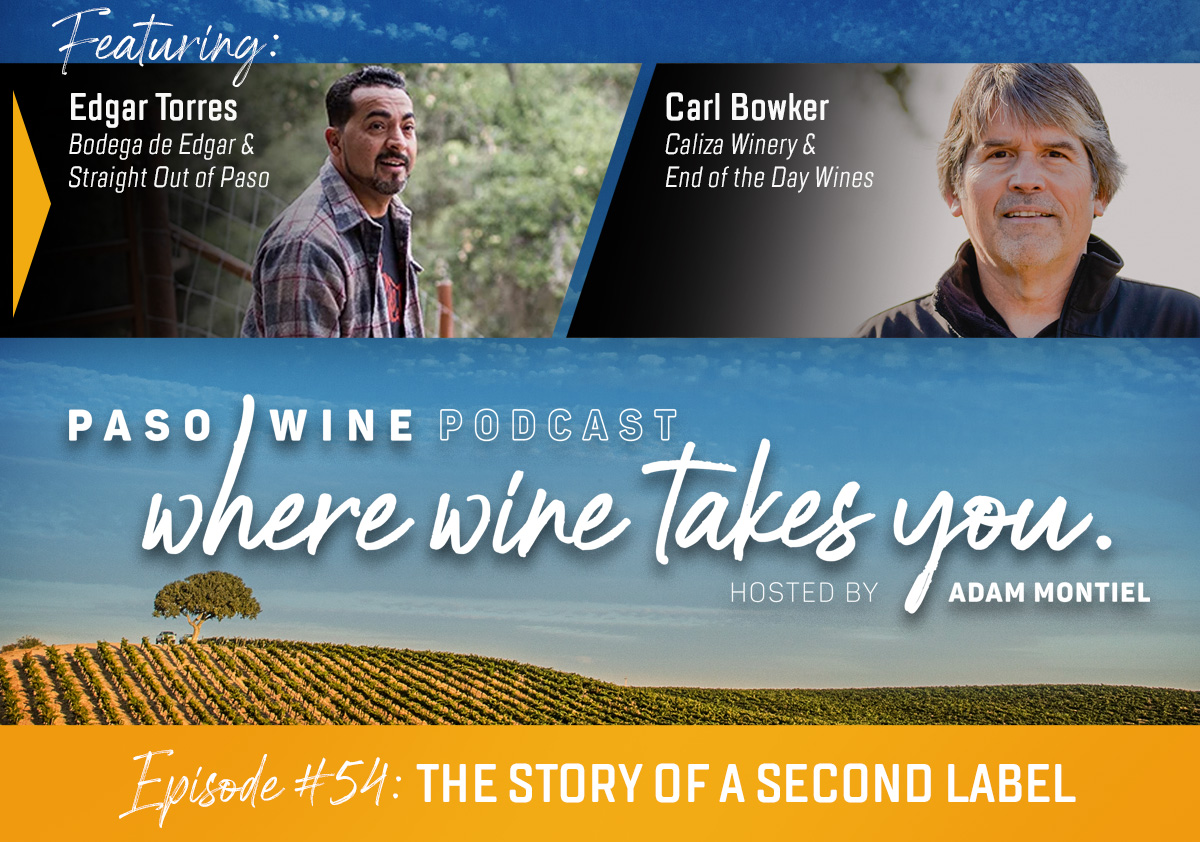 Where Wine Takes You: https://pasowine.com/where-wine-takes-you/
Episode #54: https://pasowine.com/ep-54-the-story-of-a-second-label/
---
Jeb Dunnuck - Tasting Date 9/30/21
2019 Azimuth 95 points
The ruby purple-hued 2019 Azimuth reveals notes of dried flowers, rose petals, and red and black fruits as well as leather, spice, dried herbs, and cured meat. Medium to full-bodied, supple, and elegant on the palate, with ripe tannins, this complex, balanced red is elegant and seamless. I love the tannins, and it has good acidity and freshness, staying light on its feet.
2019 Companion 91 points
A bend of 55% Cabernet Sauvignon, 35% Syrah, and the rest Petit Verdot, the 2019 Companion has a sappy herb and sweet tobacco-driven nose as well as plenty of cassis fruit, medium to full body, a ripe, expansive mouthfeel, and outstanding length on the finish. There's a green edge here, yet as a whole, the wine is terrific.
2019 Grenache 93 points
The 2019 Grenache is certainly outstanding and a terrific example of the variety, which can be more difficult in California. Deep ruby/plum-hued, with a lifted bouquet of kirsch, candied violets, ground pepper, and herbes de Provence, it's medium to full-bodied, has ripe, polished tannins, and a great finish. Drink it over the coming 5-7 years.
2019 Syrah 96 points
The 2019 Syrah is a big, blockbuster style Paso Syrah loaded with ripe black fruits as well as notes of chocolate, smoked game, pepper, and scorched earth. Full-bodied and balanced, with a solid mis of richness and freshness, it should deliver 7-8 years of prime drinking.
2019 Reserve Syrah 98 points
Similarly inky hued, the 2019 Syrah Reserve is up with the top wines in the vintage and the finest wine I've tasted from this estate. Slightly more reserved aromatically, it slowly offers up complex notes of dark fruits, ground pepper, iron, and dry aged beef. It's full-bodied, rich, and opulent on the palate, and while it brings serious fruit, it stays perfectly balanced and light on its feet. I followed this bottle for two days and it never showed a hint of oxidation of fatigue. Hello, beautiful! Drink it over the coming decade.
2018 Cohort 95 points
The 2018 Cohort is straight-up smoking good, offering a big, rich, beautifully textured and full-bodied style as well as pure dark fruits and notes of smoked meats, game, bay leaf, and ground pepper. A blend of 53% Petite Sirah, 27% Syrah, and 20% Mourvèdre, it's beautifully done and well worth seeking out.