Check out Owner/Winemaker Carl Bowker, and Associate Winemaker Andy Neja on The Tin City Podcast HERE! You can also search on your choice podcast streaming service.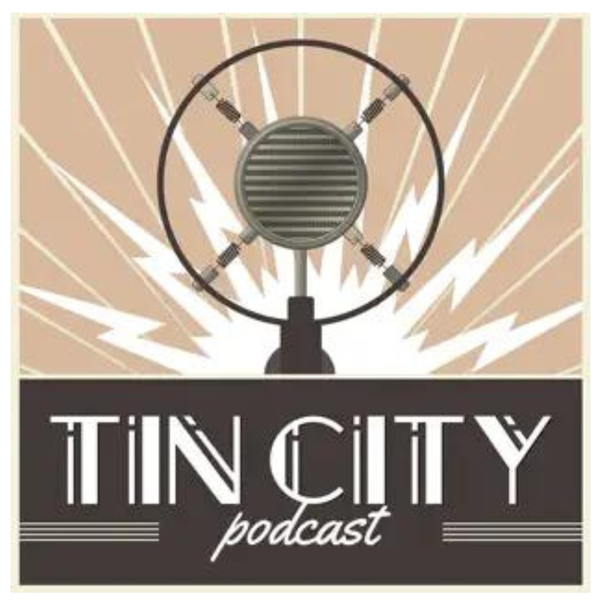 ---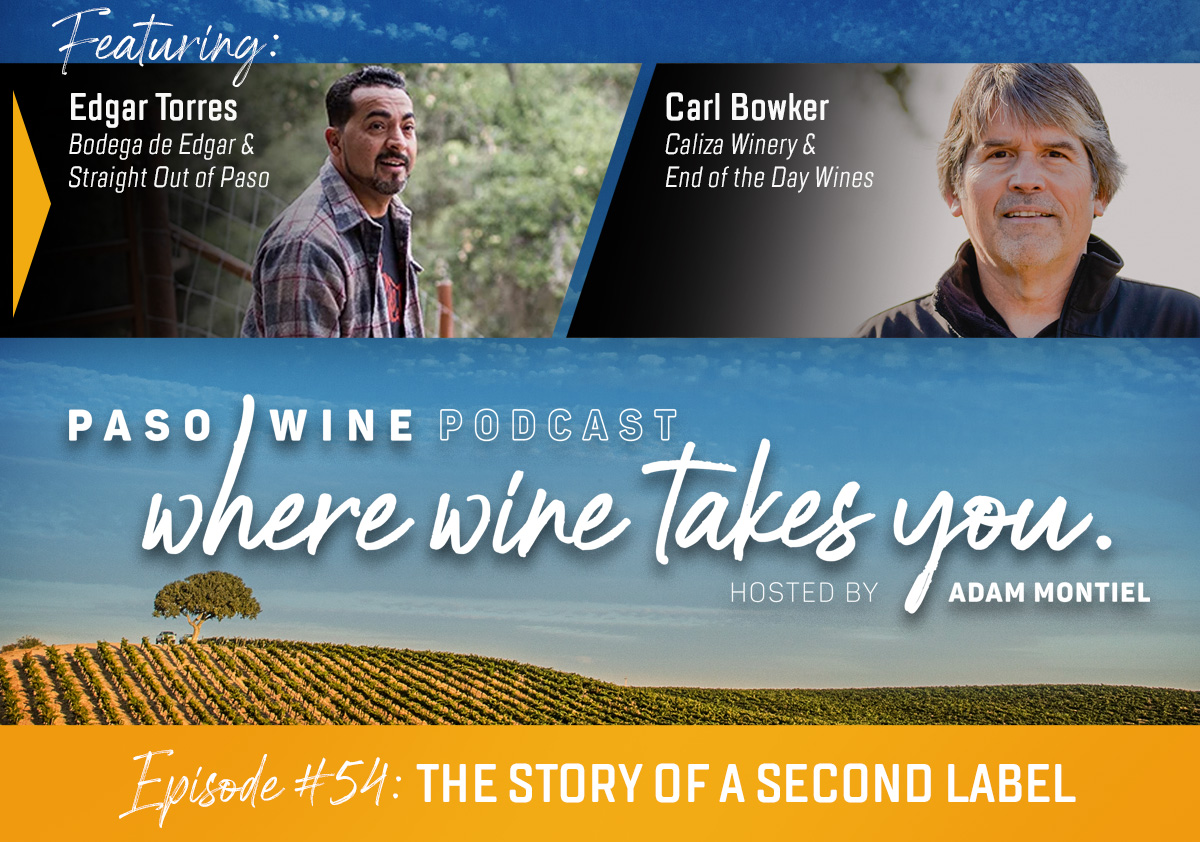 Where Wine Takes You: https://pasowine.com/where-wine-takes-you/
Episode #54: https://pasowine.com/ep-54-the-story-of-a-second-label/
Today we talk to well-respected winemakers that have second labels to their original brands.
We have Edgar Torres back on the show. He was first featured in episode 10 with his wines Bodega de Edgar, and now we are featuring his new label, 'Straight Out of Paso', as well as Songs.
We also get our first chance to chat with Carl Bowker of Caliza Winery. He's been a well-respected name in farming and winemaking in Paso for a while. As Caliza got more and more popular, Carl explains why he came up with his new brand, 'End of the Day' Wines.
Make sure you visit www.pasowine.com for any and all things Paso before your next trip and follow Paso Wine on Instagram @PasoWine
Where Wine Takes You is executive produced by Joel Peterson, and Paso Wine. Associate Producer is Jen Bravo.
WWTY is recorded, edited, produced, and hosted by Adam Montiel. Follow Adam on Instagram @AdamOnTheAir
www.instagram.com/adamontheair
Original music on WWTY, "Good Company", performed by Moonshiner Collective.
Jeb Dunnuck - Tasting Date 9/30/21
2019 Azimuth 95 points
The ruby purple-hued 2019 Azimuth reveals notes of dried flowers, rose petals, and red and black fruits as well as leather, spice, dried herbs, and cured meat. Medium to full-bodied, supple, and elegant on the palate, with ripe tannins, this complex, balanced red is elegant and seamless. I love the tannins, and it has good acidity and freshness, staying light on its feet.
2019 Companion 91 points
A bend of 55% Cabernet Sauvignon, 35% Syrah, and the rest Petit Verdot, the 2019 Companion has a sappy herb and sweet tobacco-driven nose as well as plenty of cassis fruit, medium to full body, a ripe, expansive mouthfeel, and outstanding length on the finish. There's a green edge here, yet as a whole, the wine is terrific.
2019 Grenache 93 points
The 2019 Grenache is certainly outstanding and a terrific example of the variety, which can be more difficult in California. Deep ruby/plum-hued, with a lifted bouquet of kirsch, candied violets, ground pepper, and herbes de Provence, it's medium to full-bodied, has ripe, polished tannins, and a great finish. Drink it over the coming 5-7 years.
2019 Syrah 96 points
The 2019 Syrah is a big, blockbuster style Paso Syrah loaded with ripe black fruits as well as notes of chocolate, smoked game, pepper, and scorched earth. Full-bodied and balanced, with a solid mis of richness and freshness, it should deliver 7-8 years of prime drinking.
2019 Reserve Syrah 98 points
Similarly inky hued, the 2019 Syrah Reserve is up with the top wines in the vintage and the finest wine I've tasted from this estate. Slightly more reserved aromatically, it slowly offers up complex notes of dark fruits, ground pepper, iron, and dry aged beef. It's full-bodied, rich, and opulent on the palate, and while it brings serious fruit, it stays perfectly balanced and light on its feet. I followed this bottle for two days and it never showed a hint of oxidation of fatigue. Hello, beautiful! Drink it over the coming decade.
2018 Cohort 95 points
The 2018 Cohort is straight-up smoking good, offering a big, rich, beautifully textured and full-bodied style as well as pure dark fruits and notes of smoked meats, game, bay leaf, and ground pepper. A blend of 53% Petite Sirah, 27% Syrah, and 20% Mourvèdre, it's beautifully done and well worth seeking out.
Jeb Dunnuck
2018 Azimuth 95 points
2018 Companion 95 points
2018 Grenache 93 points
2018 Mourvedre 92+ points
2018 Reserve Syrah 96 points
2018 Syrah 95 points
2017 Cohort 94 points