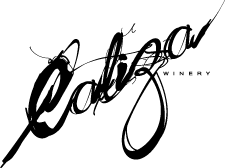 2006 COMPANION

Cabernet Sauvignon, Syrah, Mourvèdre, Tannat

Initial Release Price $45
This wine is our representation of Bordeaux meets Rhone Valley. This wine emphasizes the balance and appeal that the addition of Paso Robles-grown Rhone varieties such a Syrah, Mourvedre and Tannat can offer to benefit their Bordeaux cousin, Cabernet Sauvignon.
The Cabernet for our Companion is grown in a small estate vineyard off Peachy Canyon Road in West Paso Robles. The highly calcareous soils put the vines in a tailspin as they struggle to produce fruit. The 2006 yield of Cabernet for this blend was under 2-tons per acre. The Syrah, Mourvedre and Tannat all come from West Paso Robles vineyards producing under 3-tons of fruit per acre.
Rated as one of the 2009 top 100 wines by The San Francisco Chronicle
"Big, oak-lashed and opulent, this is the latest name to know among Paso's high-performing blends (Cabernet Sauvignon, Syrah, Mourvedre, Tannat). Deep cherry fruit gets an edge from cured tobacco leaf scents and a meaty bite. Decant it."
Wine Profile
Awards
2009 Top 100 Wines - San Francisco Chronicle
Wine Specs
Varietal
Cabernet Sauvignon / Syrah Blend