Events
October 2019
HARVEST FESTIVAL BRUNCH
10:00 AM to 1:00 PM
Sat, Oct 19, 2019
Join us for a casual wine country brunch to kick off your harvest weekend celebrations! Celebrated local band B & The Hive will play from 10-1pm while Chef Charlie serves up the best brunch 'this side of the Mississippi'! Brunch buffet tickets are $40pp ($35/member) and available via the ticket link below. Our new fall release wines will be available for purchase by the glass and bottle, with special harvest festival tasting flights offered in the tasting room. The concert is free to all, so come enjoy harvest with Caliza!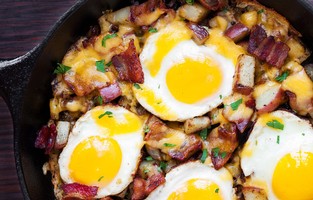 Menu by Chef Charles Paladin Wayne
Station 1
Pastries, Fresh Fruits, Yogurt and Granola and Juice Bar
Station 2 – Huevos Rancheros Bar
Fresh Corn or Flour Tortillas, Black Beans 50/50 Refry
Two Farm Fresh Eggs to Order
Fresh Toppings and Salsas – Ranchero Salsa, Tomatillo Green Chile Salsa, Pico de Gallo Salsa, Salsa Crema
Queso's – Cotija dry Mexican Cheese, Panela, Mixed Cheeses
Station 3 – Chuck Wagon Breakfast
Scrambled Farm Fresh Eggs
Roast Potatoes, Sausage, Bacon and Ham
Biscuits and Gravy
Station 4 – Desserts
Profiteroles
Long Stem Strawberries Stuffed with Grand Marnier Cream Cheese and Cinnamon
November 2019
CALIZA ANNIVERSARY CELEBRATION
Fri, Nov 29, 2019 - Sun, Dec 1, 2019
Venue:
Caliza Tasting Room
Join us for a weekend of fun celebrating our 11th anniversary! Listen to a different live music act from 1-4pm each day while The Hurricane Kitchen food truck serves up gourmet food options all weekend long. Enjoy delicious wines by the glass and specials on wine and merchandise. Play a game of cornhole or Jenga while you relax with friends and family. We can't wait to see you there!
Music Lineup:
Friday, November 29th- Ghost Monster Band (band info)
Saturday, November 30th- Hilary & Kate (band info)
Sunday, December 1st- Martin Paris (musician info)
This event is completely FREE (food, wine and tastings are available for purchase) and no reservations are necessary, unless you plan to wine taste with a group of seven or more.
December 2019
HOLIDAY SIP & WICK CANDLE PARTY
5:00 PM to 7:00 PM
Fri, Dec 6, 2019
Venue:
Caliza Winery
Join us for an evening of wine and fun! Sip on Caliza wines while Liza of Cali Strong Candles leads us through a holiday candle-making workshop. All attendees will craft their own wine bottle candle to keep at the end of the evening. The ticket also includes the option of a Caliza wine flight or glass of wine and charcuterie, with a portion of all proceeds benefitting MUST! Charities. Specials on wines by the glass and bottle will be offered all evening!