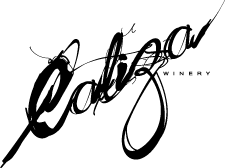 Home Tasting Experience

Sampler Includes Our: 2019 Kissin' Cousins **** 2017 Grenache ***** 2017 Azimuth ***** 2017 Sympatico ***** 2017 Primitivo **** (CURRENTLY ONLY AVAILABLE FOR AZ, CA, ID, NM, NV, OR, WA RESIDENTS)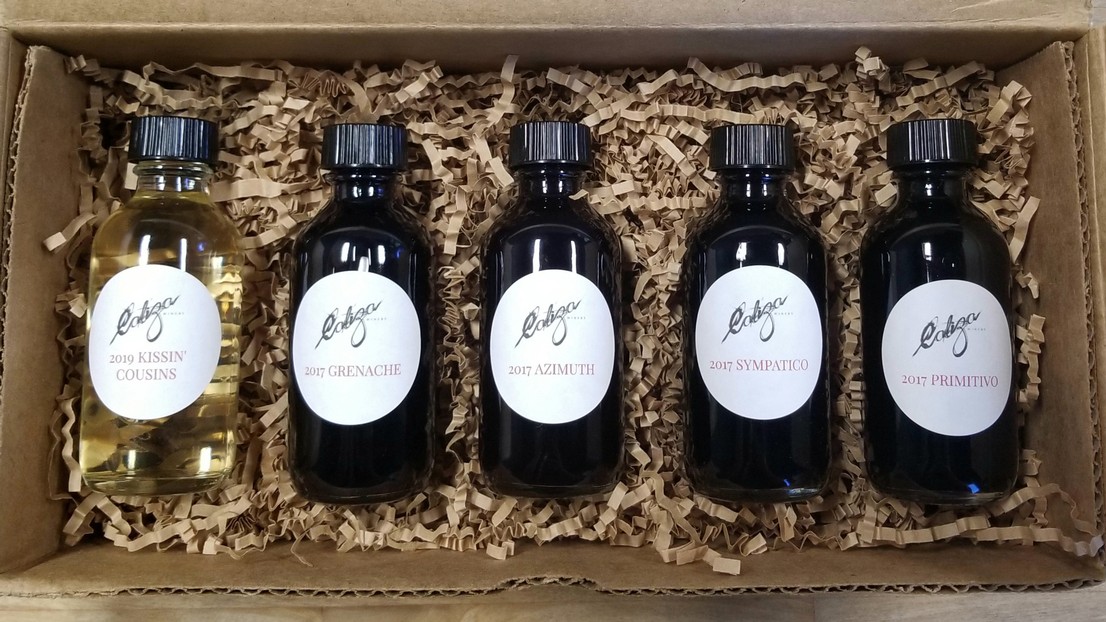 We are excited to announce tasting sample packs to be enjoyed at home or virtually with friends and your favorite Caliza personalities! We will begin by featuring the recently released Spring wines: 2019 Kissin' Cousins and the first of the 2017 vintage reds Azimuth, Grenache, Primitivo, and Sympatico.
The sample packs will include two ounces of each wine, the opportunity to set up a virtual tasting with one of our team members all for a grand total of only $35 per pack! That is a total of two glasses of wine which allows for the chance to taste and revisit each wine to a greater extent than you would be able to in our tasting room.
To purchase for a virtual tasting, click the link below to make a reservation and complete your order by Sunday at midnight for same week delivery. Tasting appointments are available at (all times are pst):
Thursday - 5:00 PM
Friday - 12:00, 2:00, 4:00, 5:00 PM
Saturday/Sunday - 12:00, 2:00, 4:00 PM
*Sample packs are meant to be consumed the same week in which they are purchased.
Want to taste with friends and family? Purchase sample packs for all of your party by entering their shipping information, and you'll be good to go to experience all things Caliza! *Due to possible shipping delays we are currently only offering this sample pack to AZ, CA, ID, NM, NV, OR, & WA residents.