CALIZA EXCLUSIVE: EPICUREAN DELIGHTS AT HACIENDA ROBLES
| | |
| --- | --- |
| Date: | Sat, Sep 7, 2019 |
| Time | 4:30 PM |
| Venue: | Hacienda Robles Estate |
AN INTIMATE EVENING WITH CALIZA WINES AT HACIENDA ROBLES
Saturday, September 7th at 4:30pm
www.haciendaroblesestate.com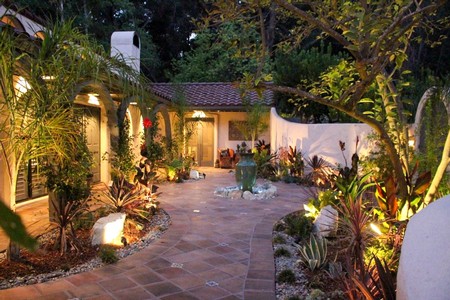 Join us for an exclusive evening of epicurean delights at the Hacienda Robles estate. Situated in the hills just south of Caliza's vineyard, this expansive estate is an architectural masterpiece with grounds to roam. Famed Chef Jeffery Scott has crafted a progressive dinner menu showcasing the bounty of California's Central Coast while allowing for guests to experience all that Hacienda Robles has to offer. Owner and host Carl Bowker hand-picked some of the finest bottles from Caliza's portfolio, including limited-release and library selections, to compliment the evening's fare. Hacienda Robles has never before been opened to the public, so we are thrilled to curate this exclusive experience for our club members.
Tickets are limited to 50 guests.
Members will have priority access to tickets for one week before they are opened to the public.
WELCOME
Upon arrival you will be greeted with a welcome cocktail in the courtyard while valets facilitate parking. Enter the Hacienda for an introduction to the "wow factor" that famed architect Marcel Sedletzky has created in his architectural masterpieces. Admire the breathtaking parabolic arched ceiling, bowed windows, and a curved staircase descending to the living and dining spaces. Plantation-shuttered French doors will provide your exit to a patio overlooking the oak grove vista and landscape.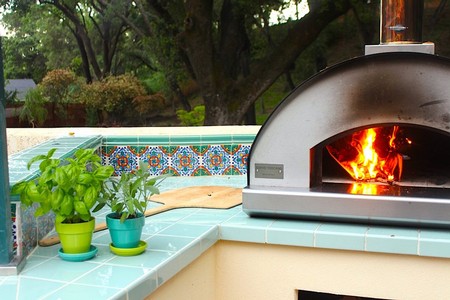 EXPLORE
Emerge on the outdoor patio, an area surrounded by a forest of majestic 100-year-old oak trees. Dine on a menu of heavy appetizers prepared before you by our chef on the outdoor grills and pizza oven.
To Awaken the Palate
Mission Figs, Chevre Brulee
Escolar Ceviche, Tarro Chip
Dungeness Crab, Spaghetti Squash
Chorizo Empanadas, Cilantro Chimichurri
Flatbreads from the Wood Oven

Cocktail Wine Selections
2018 Pink, Rosé
2018 Kissin' Cousins
2012 Azimuth
2012 Primitivo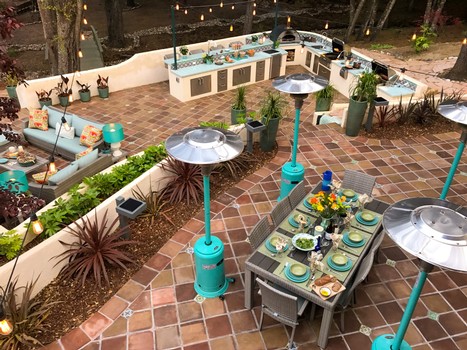 Whilst sipping and grazing, feel free to peruse the grounds of the estate. Points of interest include the meditation labyrinth, garden, vineyard and Cabana Rosa. The evening will be set to a backdrop of music.
DINE
As the sun sinks low you will be invited across the bridge to an intimate dinner under the oaks. Chef Jeffrey Scott's four-course menu, expertly paired with Caliza wines, will provide an unforgettable epicurean experience.
Amusette
HEIRLOOM TOMATO ELIXIR
Mint Oil
2017 Sidekick
MISO CHARRED ORA KING SALMON
Loo Loo Farms Ratatouille, Maitake Mushrooms
Syrah Glacè
2017 Kän-Krēt Grenache
SIX HOUR BRAISED PRIME BEEF SHORT RIB
Polenta Fondue, Bloomsdale Spinach
Truffle Bordelaise
2011 Companion
TASTING OF SPANISH CHEESES
Membrillo, Jambon Serrano
Pomegranate Gastrique
2012 Reserve Syrah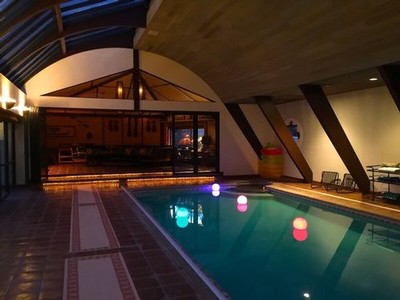 APRÉS
Enjoy a specially-crafted digestif as you segue to the pool house after dinner. The 30x15 foot indoor pool and adjacent tiki lounge feature swanky, vintage Hawaiian-inspired décor and provide plenty of space to relax. Sip on Caliza wines while enjoying a passed selection of Petit Fours, Truffles and Macaroons. Wind down the evening with a glass at the fire pit and reflect on the incredible experience you've had at Hacienda Robles!