2017 VINTAGE PASO: ZINFANDEL WEEKEND
March 2017 Focused Tasting Experience: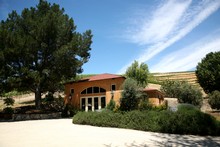 To help celebrate Vintage Paso: Zinfandel Weekend we are taking an in-depth look into 3 vintages of our Primitivo (an Italian clone of Zinfandel). Contact us to reserve your spot for our March Focused Tasting Experience as we compare the 2012, 2013, & 2014 vintages of this varietal along with a few other surprise wines for this weekend only. We will be holding appointments this weekend at: 10:30 am, 12:30 pm, & 2:30 pm for $25 per person ($20 per person for club members). This private tasting appointment has generated rave reviews and it is something you won't want to miss!

Rare Vineyard Walking Tour followed by a private tasting amongst the vines: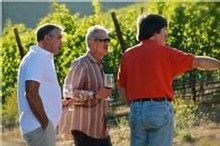 Join Carl, owner/winemaker, for a vineyard walking tour followed by a private tasting. Experience the Spring vineyard activities and learn about the importance of viticulture as it pertains to winemaking. Learn about the history of the Caliza ranch along with the significance of farming steep hillsides and terraced vineyards.