2017 HARVEST WINE WEEKEND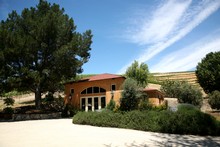 To help celebrate Harvest Wine Weekend we are taking an in-depth look into 4 vintages of our 100% Syrah. Contact us to reserve your spot for our Fall Focused Tasting Experience as we compare the 2011, 2012, 2013, & 2014. We will be holding appointments this weekend at: 10:30 am, 12:30 pm, & 2:30 pm for $25 per person ($20 per person for club members). This private tasting appointment has generated rave reviews and it is something you won't want to miss!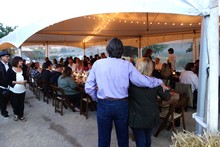 Join us on Saturday, October 21st to help us celebrate the bountiful harvest! We will be hosting a vineyard BBQ with Chef Charles Paladin Wayne crafting a meal to make even the best pit masters jealous. Oh! Don't forget that it will pair ever so perfectly with those delicious Caliza wines. We will be offering our new releases in the 2016 Kissin' Cousins, the last of the 2013 reds - Cohort, as well as the very first of the 2014 reds - Azimuth and Syrah!
Cost: $50 Public / $35 Club Members & Guests